Although also affected by the pandemic, the demand for shared office space or Co-working facilities, which started to peak in Brazil in 2017, is again on the upswing, shutting down any questions regarding the segment's ability to survive 2 years of remote work during the Covid-19 pandemic.
Early in the pandemic, as office space emptied almost overnight, some coworking facilities found they had to reduce the space occupied.
A study by Newmark Brasil's Market Research area shows that the average reduction was 16% for companies that chose to reduce their office space. Income for the segment dropped a whopping 75%.
The good news is that some of this space is again occupied, and further growth is expected. The driver of this recovery is companies returning to in-person work yet wanting to offer employees more flexible arrangements.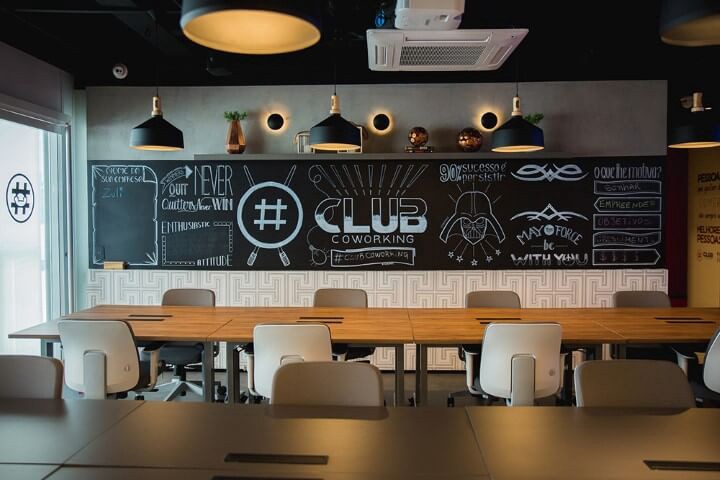 According to the agency that monitors the Co-working sector in Brazil, in 2021 there were 1.6 thousand shared units in Brazil, most in São Paulo state.
In the city of São Paulo, the state capital and the largest market for office buildings in the country, the 12 largest co-working companies occupy some 250 thousand m2, or less than 2% of the total office space in the city's corporate offices. The Paulista region stands out not only for having the largest amount of such offices, but also the largest variety. However, most of the market is concentrated in two companies, the largest of which has 56% of the occupied area and the next largest only 13%.
The vacancy rate in the Paulista region is 12.7%, below the average for the city. It is the 4th most expensive area in terms of asking rental rates.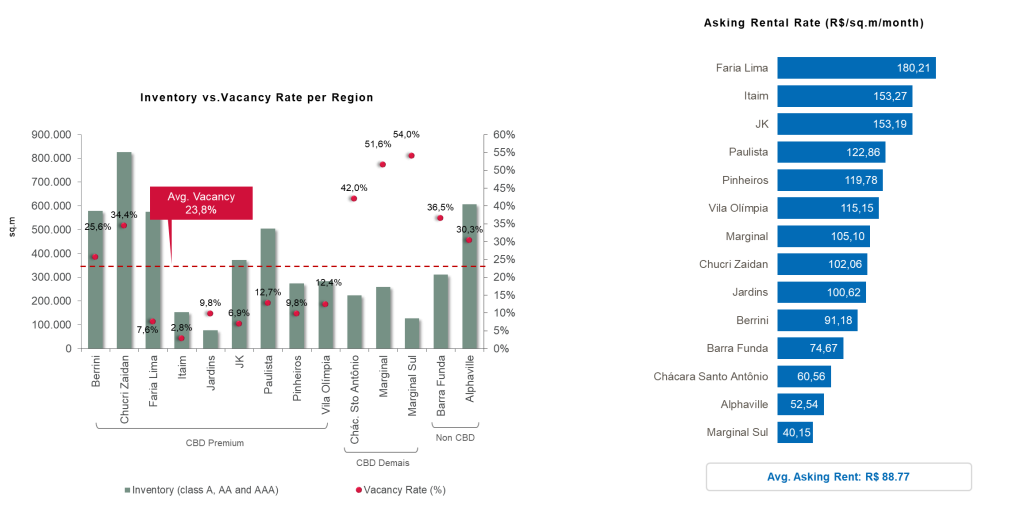 Prior to the pandemic, most co-working offices were used by smaller companies and independent professionals. As companies migrate to a more flexible model, the profile of those interested in co-working spaces has changed. Right now, large corporations are also interested in these facilities.
For companies who significantly cut back on in-person employees, joining a coworking facility with quality offices in various part of the city, country, and even world (anywhere offices) may prove an advantage.
Shared office space, with lower fixed costs, offer an attractive model. With no need to be physically present at the office five days a week, a flexible model is being widely adopted.
Says Mariana Hanania, Head of Market Research, Newmark Brasil.